Shoulder to Shoulder/Hombro a Hombro is deeply committed to improving educational opportunities in the Honduran frontera.
Three principal initiatives:
Get more children into school and keep them there longer
Create more English language education to support Honduran government mandate on English language instruction and to increase the opportunities for employment
Improve the quality of education, especially for STEM (Science, Technology, Engineering, and Mathematics)
CREE
Centro Regional para Excelencia en Educación or, in English, Regional Center for Education Excellence is the acronym for Shoulder to Shoulder's Mission in Education. Please read more about it by clicking the icon below.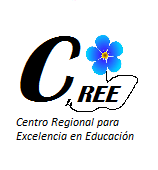 .
Scholarships - Shoulder to Shoulder provides funding for scholarships which are administered by local comites in most municipalities in which we work.
English language support is provided via two programs:
A public, bilingual school located in Camasca
Via computer based education technology to assist in letter and number recognition and basic reading, utilizing Starfall, delivered in a localized server.
Mathematics and Science are hard subjects to teach well.  Many of our teachers are ill prepared in these subjects. They are further hampered by textbooks of poor quality, or no books at all.
We utilize Khan  Academy, and
Finally, internet services in our isolated territories are unreliable.  So we utilize the Ka Lite product from Learning Equality.
Watch These Amazing Videos
Team Honduras was feature on a national television news report, "Hoy Mismo." The coverage can be see in these videos (In Spanish).
Team Honduras was interviewed on a local radio program. You can listen to their excitement at being part of this amazing experience (In Spanish).